Sindh High Court has issued notices to the federal and provincial governments at the request of the families of a missing Baloch youth.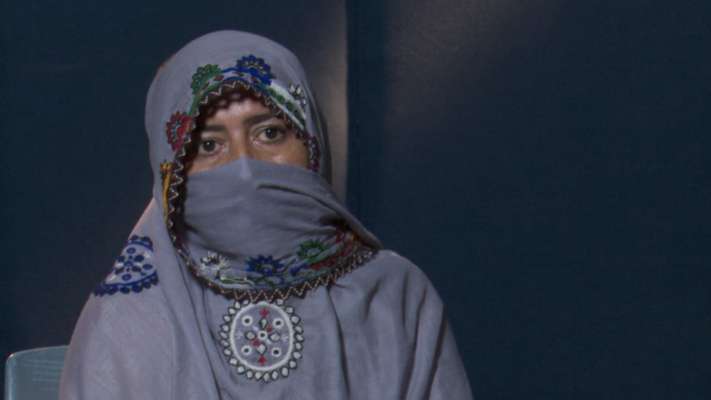 The petition has been filed by a woman named Hani Baloch against the forced disappearance of herself and her fiance Naseem Baloch, whom Hani says she has been in for six months.
Plaintiff's sister Naeemja is the son of Babu Ali, but she says that since she is a veiled woman, her brother Nassim's fiancée will be hanged for pursuing the case, which is allegedly his own. Along with missing and in prison.
According to the request, Naseem Baloch Shaheed Zulfiqar Ali was a law student at Bhutto University of Science and Technology (Zobist) Karachi. During the month of Ramadan, on the evening of May 5, Nassim called a friend and called for an appointment. When they went out, they were taken into custody by simple armed forces personnel and later brought to the house in Defense View Phase 2 where the entire house was searched but nothing was found.
The constitutional petition states that Hans Baloch, the applicant with Nasim, was also blindfolded and transported to an unknown location where she could hear the sound of planes and vehicles. They were kept apart from Nassim but after three or four days Nassim was brought. He was dropped off at Karachi's Iqra University at around midnight on June 22 and threatened not to speak to anyone.
Talking to the BBC, Hani Baloch said that he had told the officers, "Tell us what crime we have committed, I am a girl, how can you take me", he said. We have to walk with them, after which their eyes are tied.
According to Hani Baloch, he was taken to a small office where cameras were fitted. According to him, he asked, 'You said that you will bring Naseem, where is he? In the meantime I picked up a glass on the table and hit the ground, after which they brought Nassim. '
BBC Hani Baloch says he and his fiancee were tortured during imprisonment
According to Hani, he was also tortured with Nassim, sometimes beaten with guns, sometimes slapped and sometimes pulled in hair. She says, 'I used to torture me in front of Naseem and in front of Naseem and say that you belong to the banned Balochistan Liberation Army. We used to tell them over and over again that we had nothing to do with them.
"I used to tell them that the Government of Pakistan itself says that you read and write, both of us have raised the pen. If we had to do something, why did we need to read? Obviously we would have gone to the mountains. '
According to Hani Baloch, they were kept in a room with a bed, wardrobe and water cooler. There was a washroom in the room, and when they brought food, they knocked on the door. "I once told them that if you have a lady send me, I need to, then they said we don't have ladies."
Hani said he met Naseem in a room. She says that once she did not bring Naseem for five days, they started to break into the room, at which the officials said that sir has gone out till tomorrow, which will be called, but then They came in the night.
On the fourth day of Eid, after the West Prayer, he brought Nasim and said, "Happy Eid." Open my eyes but Naseem's eyes were closed. I said that if Naseem's eyes were open then let me see him in the true sense, to which an official said, "Well, you have to look." I said you were doing the wrong thing, this is my fiance. '
"With Nassim, he used to bring our cell phones and tell the family that you are in Quetta," says Hani. So after three months, he left me and said not to talk to anyone, he would leave Naseem, but it is six months and he is still in prison. '
Hani Baloch, a surgery student at a private medical university in Karachi, says Nassim had a final air paper that he could not answer, and when he went to his university, there was an absence response. She says that when she told the situation to the university administration, she said that we had nothing to do with it.
In his petition, Hani Baloch has made the Federal and Provincial Ministry of Interior, IG Sindh, DIG and SSP South a party.
The petition was first heard in the court of Sindh High Court Justice Karim Khan Agha on Monday. The court has summoned the parties till October 30.
Human rights organizations have repeatedly complained of forced disappearance of Baloch women and children, including a woman named Zareena Murree, but this is the first time a Baloch woman has come to court to claim her disappearance.